Do you have a testimonial you'd like to submit?
CLIENT TESTIMONIALS & KIND WORDS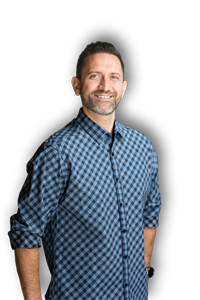 Below are some kind words submitted by clients and colleagues of mine from around the Greater Mankato area and beyond. I look forward to having the chance to earn a testimonial like these from you in the future. Testimonials
"Jeremy has the ability to maintain a good sense of humor and be professional under trying circumstances, while still being assertive and a good communicator. Jeremy is highly engaged in activity in the Mankato area, takes time to explain procedures, and focuses on what is best for his clients...very patient."

Buyer & Seller

"I have known Jeremy professionally and personally since 2008 and he has always stood out to me as a hard, and smart, working person with strong moral character and integrity. In the professional setting, I have regularly witnessed Jeremy interact with customers/clients and his natural ability to be compassionate and forthcoming in helping people make good decisions is something I have sought after in my own professional development."

Founder/Owner - MN Home Tours

"I recommend Jeremy because his priority is to help others. He'll never attempt to sell you something that isn't a great fit for your goals and needs. He always seems more concerned about the success and happiness of others than his own. Jeremy's thoughtfulness, great attitude, and lovable sense of humor all help make him be a delight to be with."

Founder/Owner - Branch, Praise Pics

"Jeremy has a kind-hearted and genuine spirit. He believes in the good of his fellow man it is clear that his happiness comes from helping others pursue their goals. He also knows how to balance professional and fun conversation, which says a ton about his character.  Jeremy is truly a real estate agent that puts his mouth to action. Not only was he able to sell a house out of the Mankato market, he did it in less than 2 weeks. He is my real estate agent for life. a man with strong moral fiber who has a can do attitude. God bless you and your family Jeremy."

Seller

"I would recommend Jeremy to anyone because he is a very sincere person that I know only has the best interests in mind for the client. Jeremy is extremely easy to work with and I know him on a business and personal level. Jeremy is a family man that will go out of his way to make sure the transaction goes as smooth as possible as if it was his own home. I appreciate working with Jeremy because I know I am going to get an honest answer. He is a class act and comes from a family with a highly ethical pedigree."

President - PrimeSource Funding

"Jeremy is amazing, he connected us with a realtor all the way in AZ, has checked in along the way, and we were able to land and find our perfect new home, thank you so much!"

Out of State Buyer Referral

"Jeremy was awesome! He took the time to discover what I was looking for and was constantly on top of the watching the listings for me. At the time, it was a strong seller's market and at one point I was ready to give up.  Jeremy did not stop his search and not only found the perfect place, but was on top of the situation the minute the home was listed. If not for Jeremy and his encouragement, timeliness and discovery skills, I would not be living in the most perfect place for me! He will make sure you find the home that you will love going home to every day!"

Buyer

"Literally the best agent we have ever worked with. More than willing to go the extra mile. He worked day and night and did everything in his ability to help us and our family find the perfect home, while constantly looking out for our best interest. Anyone interested in looking for a new house, contact Jeremy right away. I know he wouldn't let anyone down. He set the bar very high for us, we will never consider another Realtor."

Buyers

"With the help of Jeremy we were able to find the perfect first home for our growing family. Jeremy was always willing to help entertain our 3 year old and helped point out concerns/bonuses since he knew we were unable to give our 100% attention to the house. Jeremy always responded in a timely manner and was willing to work around our busy schedules. Without him we would not have gotten our perfect home that checked off everything on our wish list. Jeremy is truly the best realtor!"

Buyers

"Jeremy was exceptional to work with. He showed great attentiveness to every detail and listened to our specific needs with every visit and phone call. I really appreciated his prompt return in phone calls and texts. He was always available to speak with us or set up a time to speak with us. This was our first time selling a home, and he guided us through the entire process. I cannot imagine having done all of this without a realtor like him. He did a great job in selling our home, so that we could buy a new one more suited for us, and in a very quick time frame! I would highly recommend Jeremy with Realty Executives."

Sellers

"My husband and I felt so fortunate to have Jeremy by our side through the purchasing and selling of our home. Jeremy makes the process feel seamless despite being met with unforeseen obstacles. Jeremy has an ability to keep a positive perspective and his commitment to his clients shows through his dedication and determination to meet his clients' needs and make you feel like his only client in the process. To say we felt taken care of would be an understatement! We are so thankful for all the hard work, guidance, and support Jeremy offered."

Buyers & Sellers

"Jeremy helped my husband and I buy our first home. I could tell right away when meeting him that he cared about helping us find the right fit. We never once felt pressured & he was always quick to get us in for a showing. I had some anxiety about buying a home for the first time but Jeremy truly helped make the whole process easy, simple & stress free! We would recommend Jeremy to anyone!!"

Buyers

"I highly recommend working with Jeremy Kolars. If you are looking for someone to go the extra mile, work with integrity and thoroughness then choose Jeremy at Realty Executives. He is there with you every step of the way and will make sure to answer every question you have. Our home buying experience was fantastic!"

Buyers

"Jeremy NEVER flinched, never gave up on me, Jeremy never said, 'let's narrow down the must have's.' Instead, he approached every showing with his sustaining consistent truth of encouragement, support, and wisdom - "you'll know when you find your home..you'll know." I'd felt like giving in and up but not Jeremy, not once! Happily, I am celebrate as he'd found my home and so excited for the next adventure!! On the flip side - I'd thought all those years of growing up with moving as adventures had prepared me for the emotional and intellectual unraveling ~ wow, was I ever so unprepared! Yet, what kept me going was Jeremy's INTERPERSONAL communication style, he is fluid! The business/intellectual side of each step Jeremy connected to the anticipation for the next adventure. What I wasn't anticipating was the most excruciating, which was the emotional unraveling. The most beautiful part of the emotional and intellectual process was Jeremy articulated how he could see my home of 19 years through my eyes as well as his ability to shine a brightness for the future of my home. Jeremy 'gets it,' the WHOLE process, how the home I'd loved was built from memories of love also meant there were others that wanted the same for their next adventure ~ the continuation to surround and fill a home of their own with their love. Jeremy possesses an innate ability and skillset to motivate and inspire, moving forward even when I'd felt like those steps I was on the tops of my tippy toes. You want someone like Jeremy Kolars because selling my home was one of the most painstaking processes, more than ever imagined. Yet simultaneously, he sees the bigger picture. He's about people, knowing their dreams, and together he helps create, build, and make dreams that come true that impacts the greater good for all!"

Buyer & Seller

"I jumped into the home buying world quite quickly. Jeremy jumped on board with me. The home I bought, just 5 weeks after working with Jeremy , was not even on my radar. He surprised me and added the home to my showing list.....and I fell in LOVE right when I walked in the door. He knew my style and price range and he succeeded in finding me the perfect house. Thank you"

Buyer

"Jeremy was incredible and extremely helpful. With his help I was able to find an amazing first home. He was honest and upfront about everything along the way which I greatly appreciated. I he was quick at responding to my questions and concerns and was great at communicating everything to me. He really went above and beyond with helping find the right house for me."

Buyer

"After trying several realtors to sell our home over the years we found Jeremy. We had 4 showings instantly! With the previous realtors we maybe had 2 total. I really don't think this guy sleeps.  Jeremy was so motivated to get the job done, and that he did.  I think one of the things that impressed me most is how he was always so quick to respond with any questions, comments from showings, just generally being there, and his knowledge in the business. Very, very easy to work with, and would and have recommended him as the realtor to go to.  Thanks Jeremy for all your hard work!"

Sellers

"Jeremy is an awesome realtor that helped us navigate the ins-and-outs of selling our home.  He was very good at making certain that we had all of the appropriate documentation and ensuring that any potential buyers had their appropriate documentation as well.  The photos and videos that he took of our home were beautiful and showed our property to the best advantage.  He always remained calm during negotiations though we're certain we tested his patience at times."

Sellers

"Jeremy did an amazing job selling our home quickly! We sold it in just 2 weeks just before the cold hit. He made the experience so simple and seamless. I would recommend Jeremy over and over again to anyone selling or buying!"

Sellers

"I am so thankful to have Jeremy Kolars as an agent. He answered all my questions and addressed all my concerns. He is very knowledgeable. It has been a pleasure working with him. He was easy to talk to about what i wanted and putting my interest first. I am totally satisfied with Jeremy and would recommend him to all my friends."

Buyer

"We were blessed to have Jeremy as our realtor. He is smart, knowledgeable and he cares about his clients. He was always available to answer our questions and concerns. Thank you Jeremy and God bless."

Buyers

"From the beginning of our search for a home with some very unique needs Jeremy has gone above and beyond for our family. He truly cares for his clients and treats you as he would treat his family. I would recommend Jeremy 100% to anyone looking to buy or sell a home. He will not push you into a home that is not perfect for you. Jeremy, Thank You, from the bottom of our hearts for guiding us through our journey. We appreciate you and no amount of words can describe how grateful we are!"

Buyers & Sellers

"Thanks to Jeremy we got the best offer we could ask for within less than a day of listing our home. If you need a realtor in the Mankato area, this guy is top notch. Can't say enough about the commitment and dedication he gave us. He's extremely knowledgeable, responsive, and informative. Best of all he's a man of integrity. We highly highly recommend him if you're looking to buy and or sell a house.  Working with Jeremy Kolars and the Difference Makers was a blessing. We weren't sure we were ready to move but wanted to see what our options were. Jeremy was patient and didn't pressure us to make a move. In fact, he treated us as if we were his most important client, always remembering what we wanted and treating our family as a friend. He helped us realize our financial potential, capitalize on the sale of our home, and land our dream home (within hours of it listing) in this crazy seller's market. He is extremely smart, patient and efficient, and I would absolutely recommend working with him!"

Buyers & Sellers

Karen and I are truly pleased to recommend Jeremy Kolars. After living in our home for 41 years, we knew it was time to downsize. When the time came to actually put our family home on the market, we chose Jeremy as our Realtor. We found Jeremy to be a man of faith, ethical in his practices, and readily available for questions and advice. We had complete trust in his suggestions. The home sold quickly and the whole process went smoothly, thanks to Jeremy's expertise. I recommend Jeremy without any hesitation.

Sellers

"Jeremy assisted us in buying our new home.  Jeremy Kolars is patient, professional, knows his stuff and easy to wok with. We highly recommend Jeremy.  Could not have done it without him."

Buyers

"Jeremy was amazing to work with and we highly recommend him to anyone who is needing someone to help them in their home purchase/home sale journey! Specifically from a seller's perspective, he played a pivotal role in providing sound advice on staging and updates within our budget to optimize the sale of our home. Moreover, the marketing through Realty Executives cannot be beaten. Our photos and videos were absolutely stunning! Jeremy played an awesome role in helping ensure that we were priced appropriately in the market. We are proud to report we had multiple offers after having the home on the market for less than 24 hours. Also, he did a fantastic job of making sure that negotiations went smoothly along the way. We are beyond thankful we had him through this process. It has helped us fulfill our dream of a much brighter future!"

Sellers

"I couldn't be more satisfied with working with Jeremy in both buying and selling my lake cabin.  His attentiveness and professionalism is top notch, and the whole process was great. I truly believe his whole marketing approach is the reason my home sold so quickly at above market price, and I wouldn't hesitate to recommend him to family and friends."

Buyer & Seller

"We recently used Jeremy Kolars - Realty Executive Associate to buy and sell our most recent homes in the greater Mankato area. We were given Jeremy's name by friends of ours - and we were so happy to work with him! Jeremy is so friendly and has such a positive attitude. He is very knowledgeable in the real estate industry and is always looking for ways to stream line and improve the home buying process! He is always very quick to respond to a text or email, and he is always on time, or more often even, early to a house showing. We'd absolutely use Jeremy Kolars again and recommend him to anyone looking to buy or sell a home!!"

Buyer & Seller

"I can't imagine working with anyone other than Jeremy Kolars for my first home buying experience. He confidently navigated my slightly non-conventional needs and we found the perfect place for me to call home."

Buyer

"Jeremy Kolars helped us find our new house and sell our previous home. we couldn't be happier with the attention we received, we felt like we were his most important clients and I would recommend him to anyone who asks."

Buyer & Seller

"Honesty above all...delivered in the language of love!"

Buyer & Seller

"Jeremy Kolars is the number one best Real Estate Agent I have ever worked with. He is knowledgeable and very thorough, and a joy to work with. He follows through on everything he says he will. I recommend him highly to anyone that wants to sell Real Estate. I guarantee you will not be disappointed when you sign up with Jeremy Kolars."

Seller

"I would highly recommend Jeremy. As a first time home buyer, he walked me though the process with ease & listened to what I was looking specifically for in a house. His knowledge of the area and attention to detail was extremely helpful & I couldn't have been more pleased."

Buyer

"I couldn't have been more pleased with Jeremy's service. He is a top notch agent and I would highly recommend him. He'll walk you through the process with ease."

Buyer & Seller

"Jeremy provided exceptional service in the process of both buying and selling our houses. He is patient, provides excellent insight, and strong recommendations. I would recommend Jeremy to anyone. His attention to detail is second to none!!!"

Buyer & Seller